Obscure • Obscure 2 • Obscure: Final Exam • Mighty Rocket Studios

Obscure is a franchise created by Mighty Rocket Studios, Formally Hydravision.
Current News And Events
Feb 24th, 2014 - Original two Obscure games to launch on steam in march!
Obscure Final Exam Trailer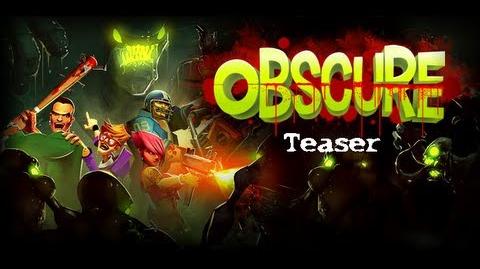 Which Obscure Game was your first?

Click here to visit the Final Exam wiki. The sister wiki to the Obscure wiki where you can talk all things "Final Exam!"
Also check out the wiki for similar horror series, Dreadout, starring high school students in a monster infested world of ghosts!